By Eva Di Cesare, based on the book by Randa Abdel-Fattah. Monkey Baa Theatre Company. Lennox Theatre, Riverside Theatres Parramatta. Aug 30 – Sep 1, 2017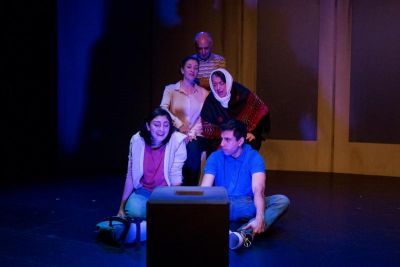 "When your home is occupied and you have no right of return, you hold on to what you can: the key to the front door; the title deeds to your land; a jar of soil".
In this sentence from her program notes, Eva Di Cesare defines the essence of Randa Abdel-Fattah's novel – just as her perceptive adaptation and deft direction capture the novel's messages of the personal/political effects of occupation, violence and injustice.
Read the full review in Stage Whispers magazine, here.
Save
Save
Save
Save