By Henrik Ibsen
Belvoir, Upstairs Theatre. 
September 16 – October 22, 2017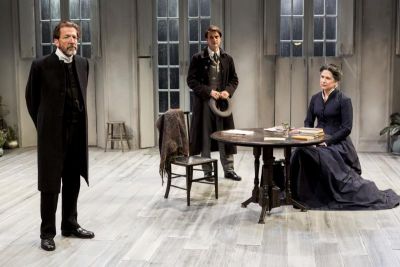 Eamon Flack describes his adaptation as " a fairly direct rendering of Ibsen's play into a language that makes sense to us today but still retains the feeling of the past". The "unspeakable subtext" of the plot that, in 1882, caused such controversy, may be less scandalous today – but a play that exposes the "ghosts" of oppressive interpretations of religion and marriage, domestic violence, adultery, alcoholism, incest, disease and euthanasia seems to speak as clearly to a contemporary audience as it should have done in the 19th century.
Read the full review in Stage Whispers magazine, here.
Save
Save
Save
Save
Save
Save
Save
Save